MARC RIZZARDO 2014
Marc has been selected for his outstanding achievements both in soccer and as a highly regarded physiotherapist in Canadian sport.
During his playing career Rizzardo was a member of the University of British Columbia Thunderbirds who won the coveted Canadian National Championship in 1974. After his university soccer career was done, he then played for the North Shore Pegasus who competed against such teams as the Vancouver Whitecaps and the Seattle Sounders.
Throughout the years, he coached soccer at youth levels, as well as college and university teams. During his four decades in Canadian soccer, he has participated at all national levels. He has acted as lead and chief therapist with many of the Canadian Medical Teams including: the 2008, 2010 and 2012 Olympic Games, as well as being a member of the Canadian Soccer Association Medical Committee.
Rizzardo's involvement in Canadian sport does not stop with soccer. He is the current Integrated Sport Team lead for Badminton Canada, was the therapist for the 2001 Fencing World Championships and acts as a National Examiner for Sport Physio Canada. Throughout his remarkable career Rizzardo has provided outstanding professional service to the Canadian sporting community and exemplifies the characteristics of The Brian Budd Award - character, professionalism and dedication.
DR CARL SHEARER 2013 for his outstanding achievements both in soccer, and as a medical physician.

Carl Shearer's story in soccer begins as a youth player in his native British Columbia playing for Dunbar Stongs. With the team from 1970-1978, he won a remarkable six Provincial Championships and one National Championship. Shearer also had success at the Provincial Level, and finally received National recognition when he was selected as a member of Canada's Men's Olympic Team in 1979.

Shearer's professional career in soccer began and concluded with the Vancouver Whitecaps of the North American Soccer League, from 1978-1982. In 1979 Shearer's Whitecaps won the Western Division Championship, the National Conference Championship, and finally the NASL Soccer Bowl Championship that was played at Giant Stadium in New York in front of over 60,000 fans. In 2011, Shearer and his 1979 Vancouver Whitecaps teammates were inducted into The Soccer Hall of Fame and Museum in the "Team of Distinction" category.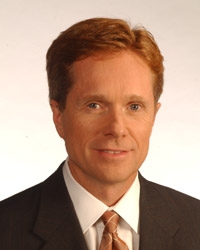 GERRY DOBSON 2012 For his ongoing contributions to Soccer in Canada. Gerry is the host, and commentator on Sportsnet's soccer programs. He hosts the highly rated television show, Soccercentral, which most Saturday mornings in the season shows live coverage of English Premier League games. He has also been the commentator for the Canadian National Team games for the past fourteen years, a job that has allowed him to cover matches around the globe. National highlights for Gerry include covering Canada's Gold Cup winning performance in 2000 and the FIFA women's under 19 World Championship in Edmonton with a record crowd of nearly 50,000 in Commonwealth stadium and a television audience of close to one million.
Gerry Dobson plays an active role in the soccer community assisting with many organizations often taking on the task of Master of Ceremonies as well as guest lecturing at local colleges. Gerry actively works with the Canadian Soccer Association, The Ontario Soccer Association, professional clubs and grass roots soccer organizations to help promote the game of soccer in Canada.
PETER SLOLY 2011 was born in Kingston, Jamaica in 1966. He moved with his family to Toronto just before his 10th birthday, and began playing youth soccer after arriving in Toronto. He excelled on the field while playing for St. Andrews Soccer Club, where he was coached by former Ontario Soccer Association President, and currently retired police officer John Knox. Sloly played for Knox until he was 15, when his talents earned him a place on the Provincial team. Peter went on to play 21 times for Canada's Youth National Team, including the 1985 FIFA World Youth Championships in the old Soviet Union. He was capped once for Canada's Senior Men's National Team in a game against Egypt in Cairo. Peter also played professionally for the Toronto Blizzard, alongside 2011 Soccer Hall of Fame Inductee, Lyndon Hooper.
Currently, Peter Sloly is in his 23rd year with the Toronto Police Service. He has a Criminal Justice Education Certificate from the University of Virginia, Incident Command System Certification from the Justice Institute of British Columbia, a Bachelor of Arts in Sociology from McMaster University and a Masters in Business Administration from York University's Schulich School of Business. He is a graduate of the FBI National Academy and the University of Toronto Rotman Police Executive Leadership Program.
PETER ZEZEL 2010 Peter was born and raised in Scarborough and the soccer skills he acquired playing for the Wexford Soccer Club, resulted in him displaying abilities in hockey which were the direct result of his soccer playing background.He was asked to join the Canadian Under 21 Soccer team and played internationally for Canada.  Peter was drafted by the Toronto Blizzard of the NASL, and although he never played in the NASL, he was a member of the team that travelled the province playing in exhibition games.  During the summer of 1991 he played for the North York Rockets of the Canadian Soccer League.  At the age of 19, Peter joined the Philadelphia Flyers camp.  During his first season in the National Hockey League (NHL), he made an instant impact finishing 5th in rookie scoring.  He scored 61 points and set an NHL rookie record with 46 assists.  He had the honour of playing in a Stanley Cup Final only to lose to the Edmonton Oilers.  Peter also played for the New Jersey Devils, Vancouver Canucks, Dallas Stars, St Louis Blues and The Toronto Maple Leafs, appearing in a total of 873 games, scoring 219 goals, with 389 assists and a total of 608 points.  Throughout his hockey career Peter continued to play soccer and he would be the first one to state that soccer helped him tremendously during his professional hockey career.As a volunteer, Peter as the Honorary Chairman of the Robbie International Soccer Tournament. 
He is remembered as an excellent soccer player, an outstanding hockey player, a charitable man, a caring friend and a tremendous teammate.
Peter Zezel (1965-2009)